Thanks for considering the yearly Bandcamp subscription!

As someone who cut his teeth in the trenches, the front lines, then the gilded-desk war rooms of the independent record-retail/wholesale sector of the mid-late 90s, I find what BC have accomplished to be really, really special. They've "disrupted" the seemingly endless nosedive of late capitalism's appalling intersections with music and culture & have actively decided to first & foremost benefit artists, which is a platform I stand by completely.

Since the release of my last, proper commercial mass-market releases (the "Generators" & "Occlusions" LPs for Editions Mego, going on 9 years back) I first made a series of small-run, private-press releases on vinyl, tape, and disc, but in the interim I have been simply finalizing, then sharing entire sessions & projects on here directly, forgoing all of the noise, stress, and echo-chamber ruminations of the press & promotions machines circa now. I get a lot of comments from friends & strangers alike along the lines of, "I don't understand; if you have the capacity to work with all of these great labels, and yet you choose to go it alone & keep posting records up online" - as perverse as this seems, what I love most about working this way is the clean, blank slate it affords me to re/frame each recorded endeavor in an oxygen-free environment, and the ability to offer largely extended, unbroken pieces of music in the highest fidelities possible.

I'm a pretty humble guy, so I hate to openly discuss the ramifications of this, but it's a huge help when people chip in here with a subscription! I love the idea of what this entails: for $60 a year you get full, real-time streaming access to everything of mine here on Bandcamp (which is the majority of the music I record these days) on your phone, computer, tablet, etc. plus downloads of everything at full resolution (most titles are offered in their full uncompressed 24-bit, 96khz master-states) & a significant (25%) discount on all physical releases. This breaks down to $5 a month, roughly equivalent to a single cup of (qualified) coffee in most urban metro areas, and what you get for that $5 is all of the fruit of a few decades of my life spent developing/questing an extremely wide range of music, all of which I'm extremely proud and thrilled to be able to share with you in such an all-encompassing, no-holds-barred way.
You're a subscriber
Thank you!
* Downloads are DRM-free and available in MP3, FLAC and
more
.
Keith Fullerton Whitman
Brooklyn, New York
Keith Fullerton
Whitman is a

Composer & Performer of

Live Electronic
Music currently

living in

Brooklyn.
Latest Release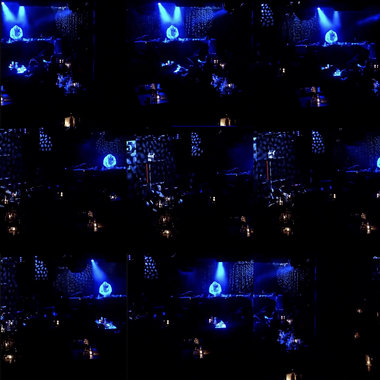 Mistakes Were Made